Doctrine


Base Camp
Ascent
Summit



Publications


The Advocate of Truth
Sabbath School Lessons
Bible Study Tracts
En Français
En Espanol

FAQs

Concordance
Local Churches
Pictures
Minister's Page


Web Links
The Spanish Web Site
iglesiadediosapostolica.org
Audio Sermons and Video Sermons
churchofgod-7thday.com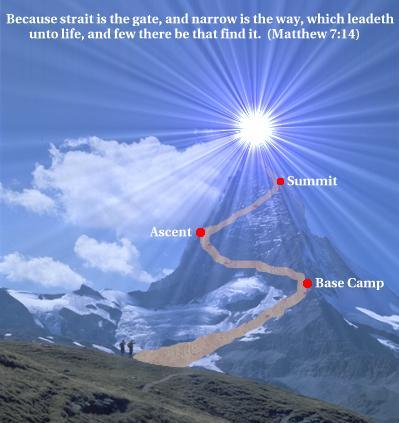 News /
Events





The 2017 Church of God (7th Day) Calendar along with the 2017 Memory Verses are available for download now.


2017 Calendar
Memory Verses for the year 2017


Announcement:This year's council meeting will be held in Dallas, Texas from June 8,2017 through June 11, 2017.

Pictures

Youtube videos by the Church in Canada.


"PLEASE NOTICE THE LIGHT AT THE TOP OF THE MOUNTAIN REPRESENTS GOD'S TRUTH. JESUS IS OUR LIGHT. II CORINTHIANS 4:6 READS, "FOR GOD, WHO COMMANDED THE LIGHT TO SHINE OUT OF THE DARKNESS, HATH SHINED IN OUR HEARTS, TO GIVE THE LIGHT OF THE KNOWLEDGE OF THE GLORY OF GOD IN THE FACE OF JESUS CHRIST."
As we strive to understand God's word, we proceed up the narrow path of righteousness. Click on the waypoints along this path to learn more about the teachings of the Church of God (7th Day).


© 2016 Church of God(7th Day)
All rights reserved